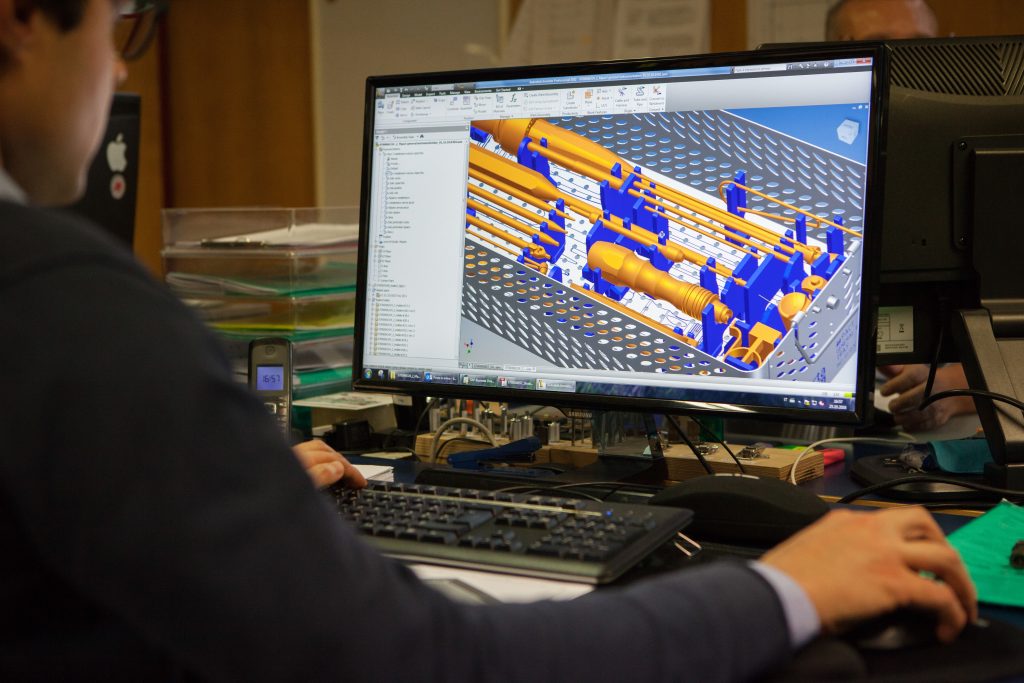 Consulting and Design
A dedicated team of experts is available to you to consult on specific projects or evaluate new projects. We will come to you and analyse the project, to gather all necessary information and carry out a feasibility study. We then come up with a design (CAD-CAM) and offer you the best-suited and easiest solution in order to keep costs down, respect limitations, and make the most of functionalities.
Production
Thanks to a complete range of machines – both automatic and semi-automatic systems – and a great deal of experience in manual working methods, we are able to offer our clients flexibility in terms of time and budget restraints, starting from a single sample to series manufacturing and kanban management.
With over 85% of processes in-house, throughout the years, we have learned a great deal about all manufacturing processes, optimizing costs and allowing us to offer absolute quality control of the entire process.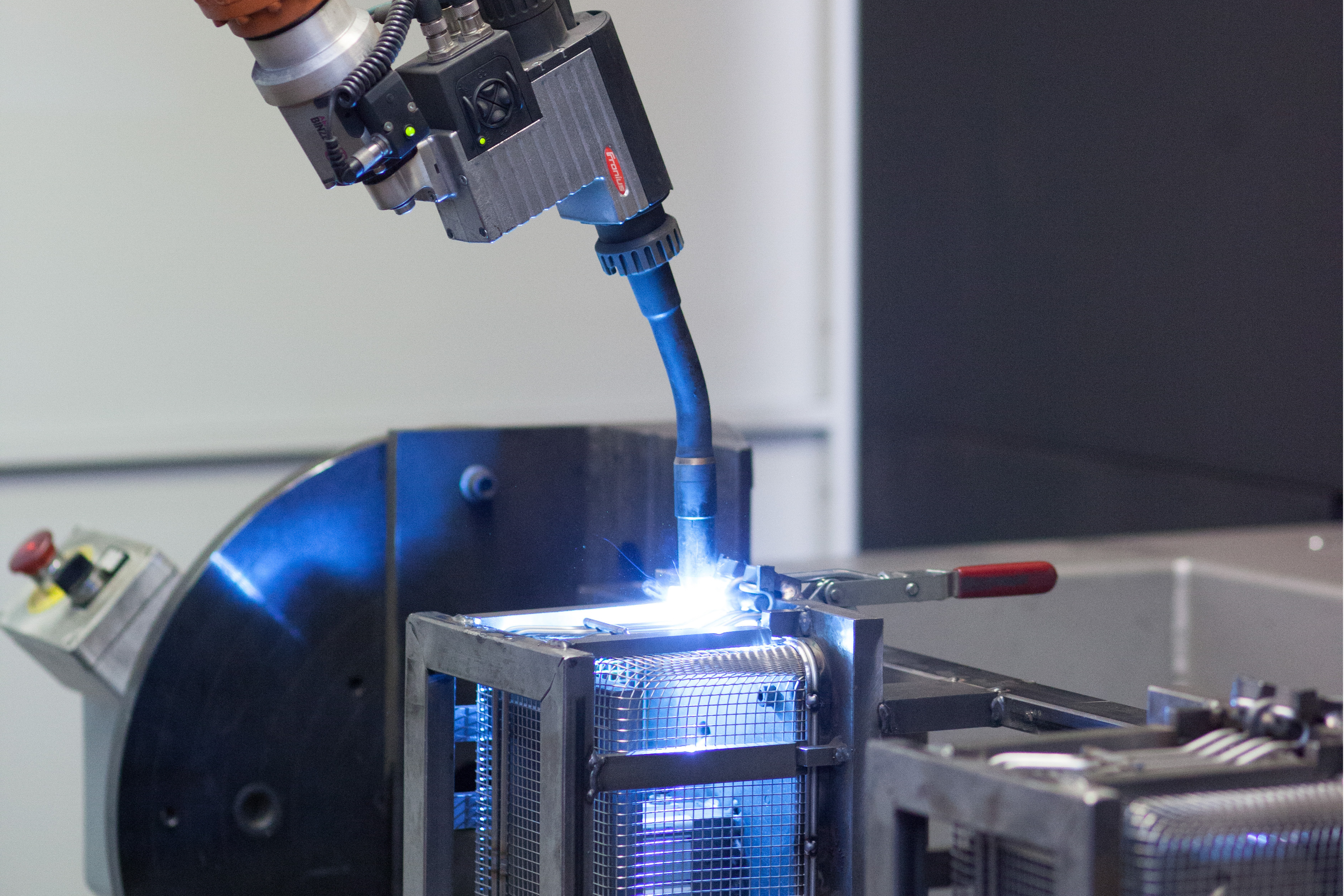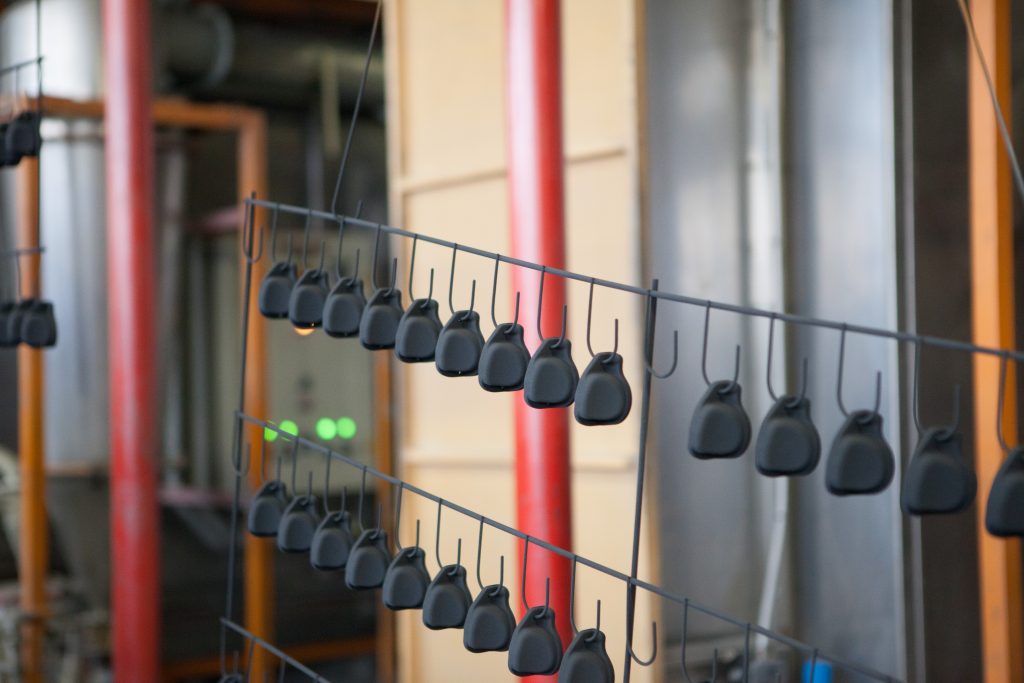 Surface Treatments
Internal systems for surface plating processes and plastic coating of metals (standard and FDA approved).
Powder coating: epoxy, polyester (PE), Rilsan (PA11),
Talisman (PA), Plascoat (PPA 571), Halar (ECTFE, FDA-approved),
TPU, Thermoplastic Polyurethane (PUR/TPU 5811 and 2329),
Tefzel (ETFE), Teflon (PTFE, FDA-approved), Ruby Red (PFA).
Galvanic processes: chroming, nickeling, zincing, tinning, brassing,
electropolishing, passivation.
Assembly
Final assembly of components carried out in the most precise and accurate manner.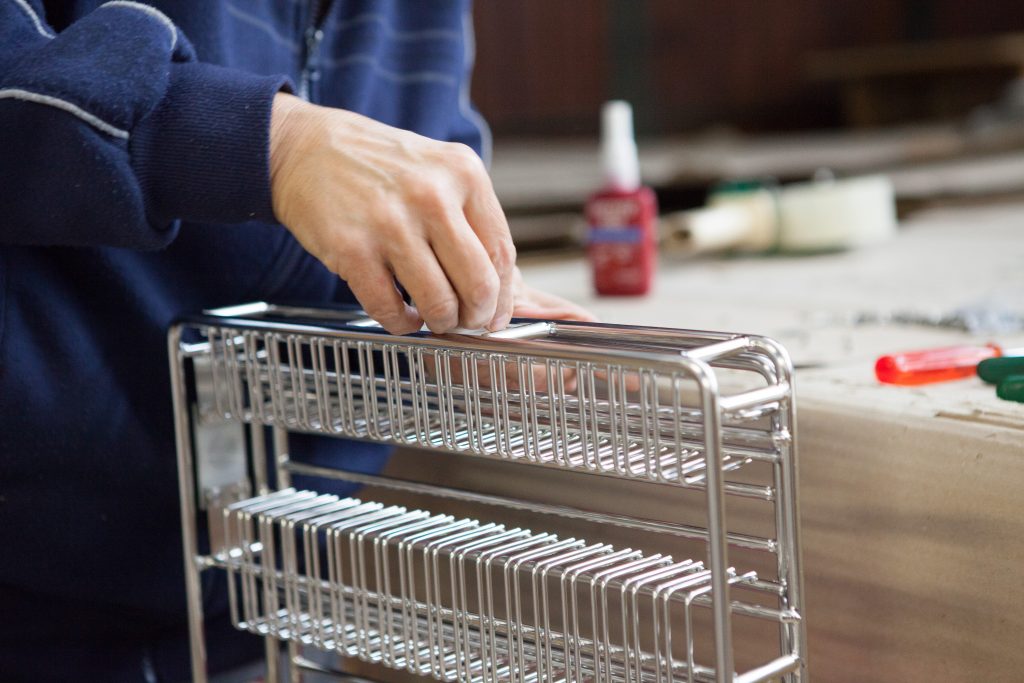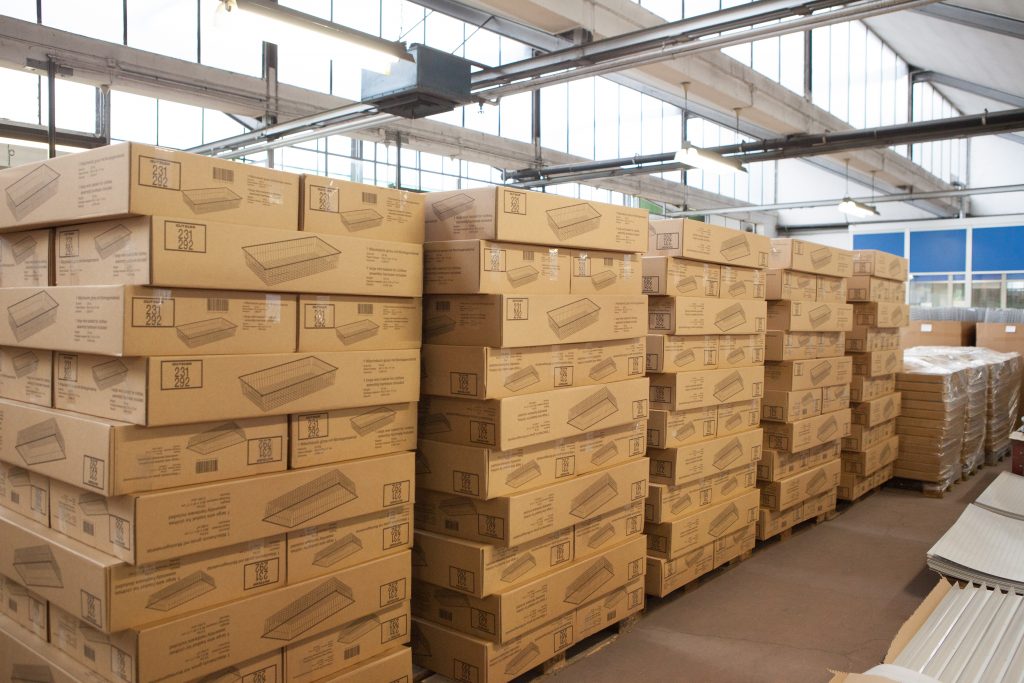 Logistics
Packing, shipping, and kanban management of stock, based on specific client requests.
Quality Control
ISO 9001:2015 and FDA-approved system.
We check our products at the beginning, during and at the end of the process in order to guarantee the highest quality.
Our key account managers are always available for any questions you may have.